When you visit Dental Arts of Haddonfield, our dentists will take all of the time you need to discuss your smile goals with you and help you create your personal treatment plan. Using years of experience and education, combined with a passion for dentistry, our dentists will give you a smile that can serve you well for years to come. If you would like to plan your visit with our dentists in Haddonfield, New Jersey, call our office at 856-429-5622 today.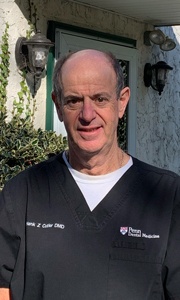 Dr. Hank Cutler graduated from Rutgers Dental School in 1983 and brings years of experience to Dental Arts of Haddonfield. He grew up in Haddonfield and loves the community here. Dr. Cutler learned early in his career to help young dental students and residents hone their dental skills and takes pride in teaching and mentoring his clinical team members, creating an environment of exceptional patient care. Dr. Cutler believes in giving back and finds that his passion for teaching dentistry fits with his position at Virtua Camden, Temple University Dental School, and University of Pennsylvania's Penn Dental Medicine program. Dr. Cutler is a member of the American Dental Association® and several continuing education groups.
Dr. Cutler has been married for 35 years and has two sons and a daughter. When he is not in his office, Dr. Cutler can be found boating, fishing and on long bike rides and hikes.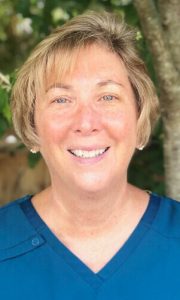 Dr. Szargowicz is a New Jersey native who received her DMD from Fairleigh Dickinson School of Dental Medicine. Upon completion of her dental residency at West Jersey Hospital in Camden, she joined the private practice of Dr. James B. Soffer in Haddonfield, where she has been for the over 30 years. Dr. Szargowicz takes great pride in patient-centric treatment planning and case management. Outside of her dental family, Dr. Szargowicz enjoys spending time with her husband and son and loves the great outdoors.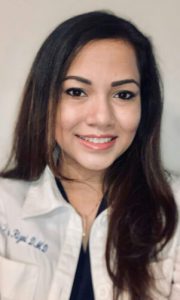 Dr. Rizvi received her DMD from University of Pennsylvania, where she graduated cum laude. Providing the most advanced dental care in a comfortable and pleasant atmosphere are the priorities of Dr. Rizvi.
Dr. Rizvi believes that compassion and skill go hand in hand in providing exceptional patient care. She is passionate about empowering individuals to care for their teeth and overall well-being.
Dr. Rizvi is an active member of American Dental Association, the Pennsylvania Dental Association and the South Jersey Dental Society.
Dr. Rizvi have been happily married for nine years and resides in Mount Laurel with her husband and two kids. Dr. Rizvi spends her free time cooking, playing board games and traveling with her family.