When you visit Dental Arts of Haddonfield, our dentists will take all of the time you need to discuss your smile goals with you and help you create your personal treatment plan. Using years of experience and education, combined with a passion for dentistry, our dentists will give you a smile that can serve you well for years to come. If you would like to plan your visit with our dentists in Haddonfield, New Jersey, call our office at 856-429-5622 today.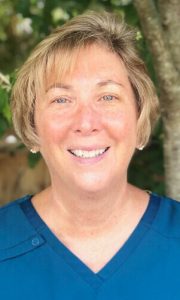 Dr. Szargowicz is a New Jersey native who received her DMD from Fairleigh Dickinson School of Dental Medicine. Upon completion of her dental residency at West Jersey Hospital in Camden, she joined the private practice of Dr. James B. Soffer in Haddonfield, where she has been for the over 30 years. Dr. Szargowicz takes great pride in patient-centric treatment planning and case management. Outside of her dental family, Dr. Szargowicz enjoys spending time with her husband and son and loves the great outdoors.
Dr. Jaclyn Silverman is passionate about providing the highest quality dental care in a caring, non-judgmental manner. She received her Doctor of Medicine in Dentistry from the Rutgers School of Dental Medicine, where she sat on the chapter committee for Alpha Omega. Prior to joining Dental Arts of Haddonfield, Dr. Silverman worked in a community clinic in Somerdale, providing comprehensive care to underserved and medically compromised patients in South Jersey.
Dr. Silverman offers personalized care in all fields of general dentistry, including oral surgery, root canal therapy, Invisalign® clear aligners and cosmetic dentistry. Dr. Silverman strives to create a comfortable, friendly atmosphere for her patients every day.
In her free time, Dr. Silverman likes to hike, paint and curl up with a good book. Together with her husband, Avi, she enjoys cooking, hosting and volunteering in the community.